Community, networking and relationship building are important parts of our annual conventions. We have two informal opportunities to hang out, laugh and talk with your fellow communication scholars at this year's convention.
Please join us for these after hours activities: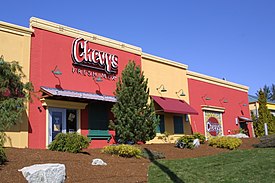 Thursday, Oct. 19th at 8:00 p.m.
Walk to Disney Springs 
Meeting in the hotel lobby at 7:45 p.m. A flexible event - once the group arrives, you are welcome to explore, dine, bowl, see a movie, etc. in a group or individually.
Friday, Oct. 20th at 7:30 p.m.
Chevy's Fresh Mexican Lake Buena Vista
In Crossroads Plaza across the street from Hotel Plaza Blvd. (Please sign up at the registration area if you plan to attend)